You are able to add tips easily, before or after visits have been completed, and before or after invoices have been paid. You can leave a tip in any of the following ways (below). Please be advised that 100% of the tips you leave go directly to the assigned team member(s) that are on that visit or invoice!
By setting an Automatically Tip amount or percent in your client profile (under

Petcare > My Info

), tips are automatically added to all newly added or requested visits.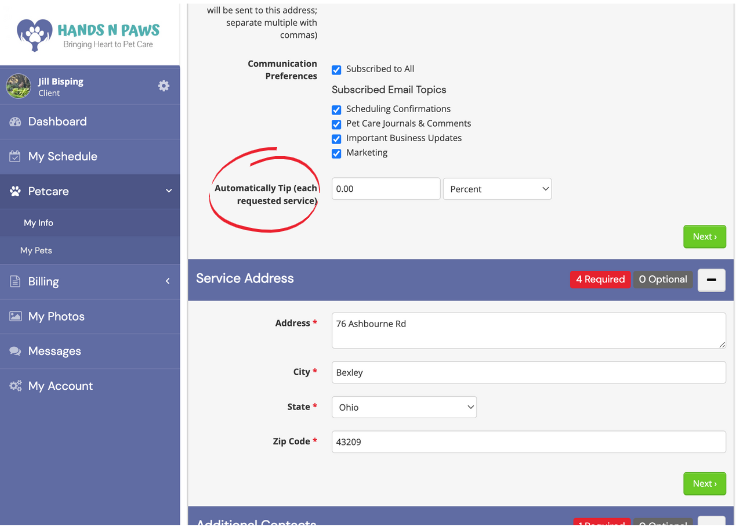 Visit-level tips can be added to any visit which has NOT been invoiced (or is on an invoice which hasn't been paid fully) from your 

My Schedule

 page.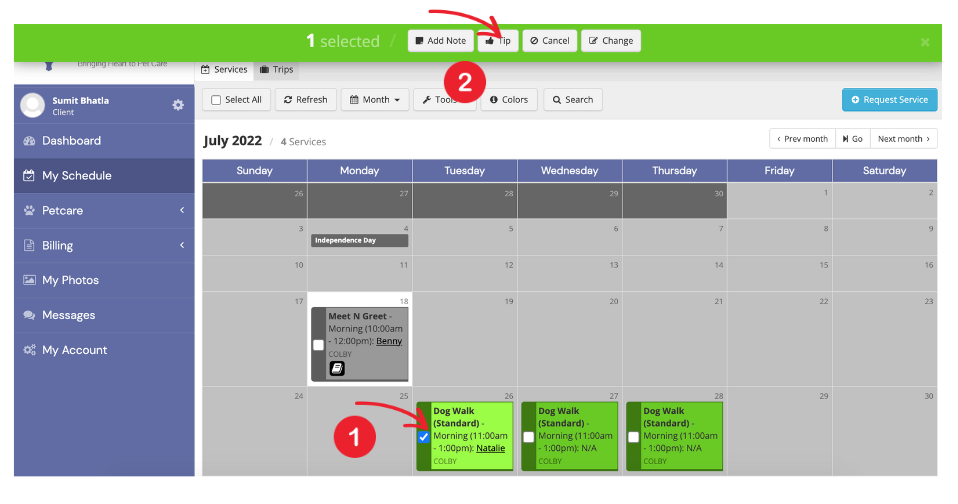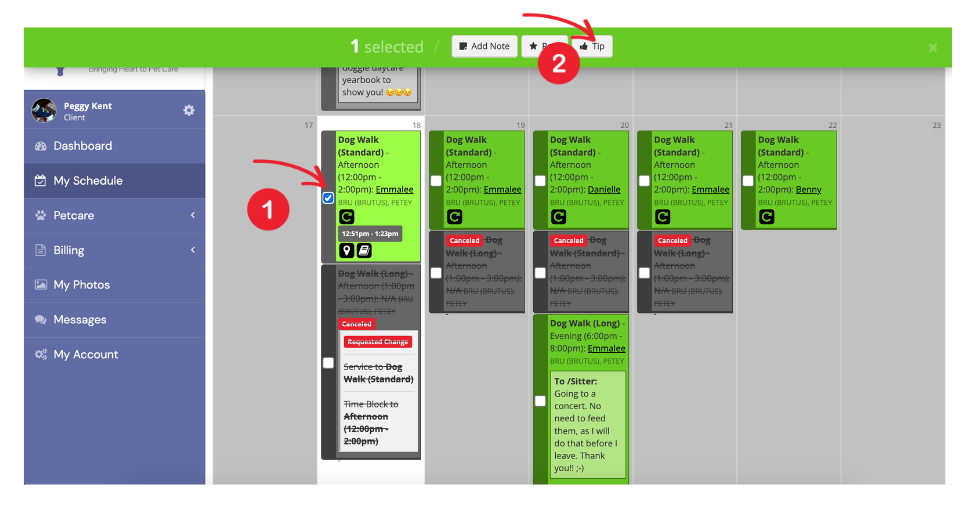 When

paying an invoice

, you can add or adjust the tip amount on the

Make a Payment

page. Adding or changing the tip when a payment is made will automatically distribute that tip between visits on the invoice(s) being paid.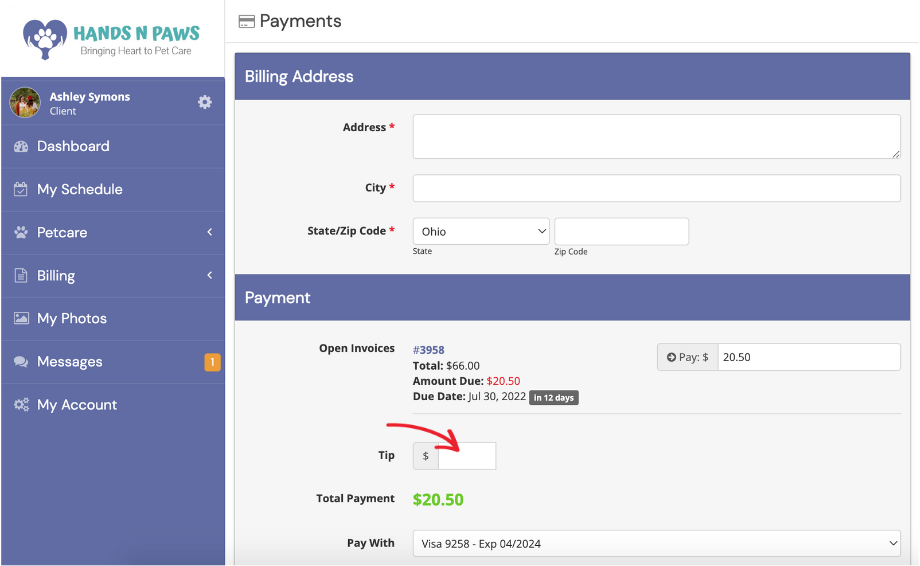 If you have no open invoices, you can make a tip-only payment from the

Make a Payment

page, which will then be distributed between visits on your last invoice.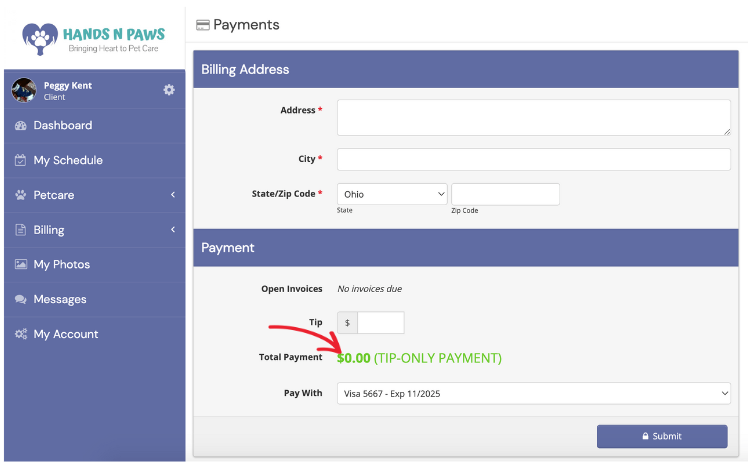 *Tips made when paying an invoice and tip-only payments are evenly split between all of the visits on the invoice(s) the tip is applied to.