We'll care for your pets in the comforts of your own home while you're away!
Pet Sitting Services Columbus OH
What if your pet could be just as relaxed while you're away relaxing at the beach???

Our in-home pet sitting services will ensure your fur babies are extremely loved and cared for so that your vacation is what it's supposed to be...

Happy and stress-free!
Up to 2 additional pet care duties
Unlimited additional pet care duties
Wave goodbye to boarding your pet and...
Hello to your pet getting one-on-one care and attention!

Hello to your pet not being exposed to illnesses or kennel cough!

Hello to your pet being comfy and stress-free at home!
Of Pet Parents Previously Boarded (and never will again!)
Pet Sitting Visits Completed in the last 7 Days
Hear what our pet parents have to say.
Completely exceeded expectations! Love using the app and the peace of mind we receive knowing our boy is taken care of is priceless.

Pet Sitting in Columbus OH
Hands N Paws was an excellent pet sitting choice for our pets! Their daily journal, their notes, and comments kept us current about them while we were out for the week. Definitely the best decision taken as they were better taken care at a familiar surroundings, which was home. I recommend them 100% and I will surely call them for future trips. Thanks Benny and staff!!!

Pet Sitting in Columbus OH
I cannot say enough good things about Hands N Paws! If you have pets, please try Hands N Paws if you need pet care. They are reliable, prompt, caring, trust worthy, and understand petcare. We have had Hands N Paws sit our two dogs on many occasions. They take the time to update you and we completely trust them with our pets and having access to our home. We wish we could take our pets with us on every trip, but sometimes it is not possible. For those times, Hands N Paws allows us to enjoy our time away, knowing our pets are well-cared for. Wonderful thoughtful owner and employees.

Pet Sitting in Columbus OH
Our App, Designed for
Your Convenience
At the touch of your fingertips through our premium mobile app, you can schedule services, pay your invoices, add/store your personal and pet information, and more!

Detailed Visit Reports
After each walk, we'll send you a report that includes: a walk map & distance, pictures, and more!

Easy Scheduling
Submit a walk request on your schedule and we'll be at your doorstep, ready to walk your pup!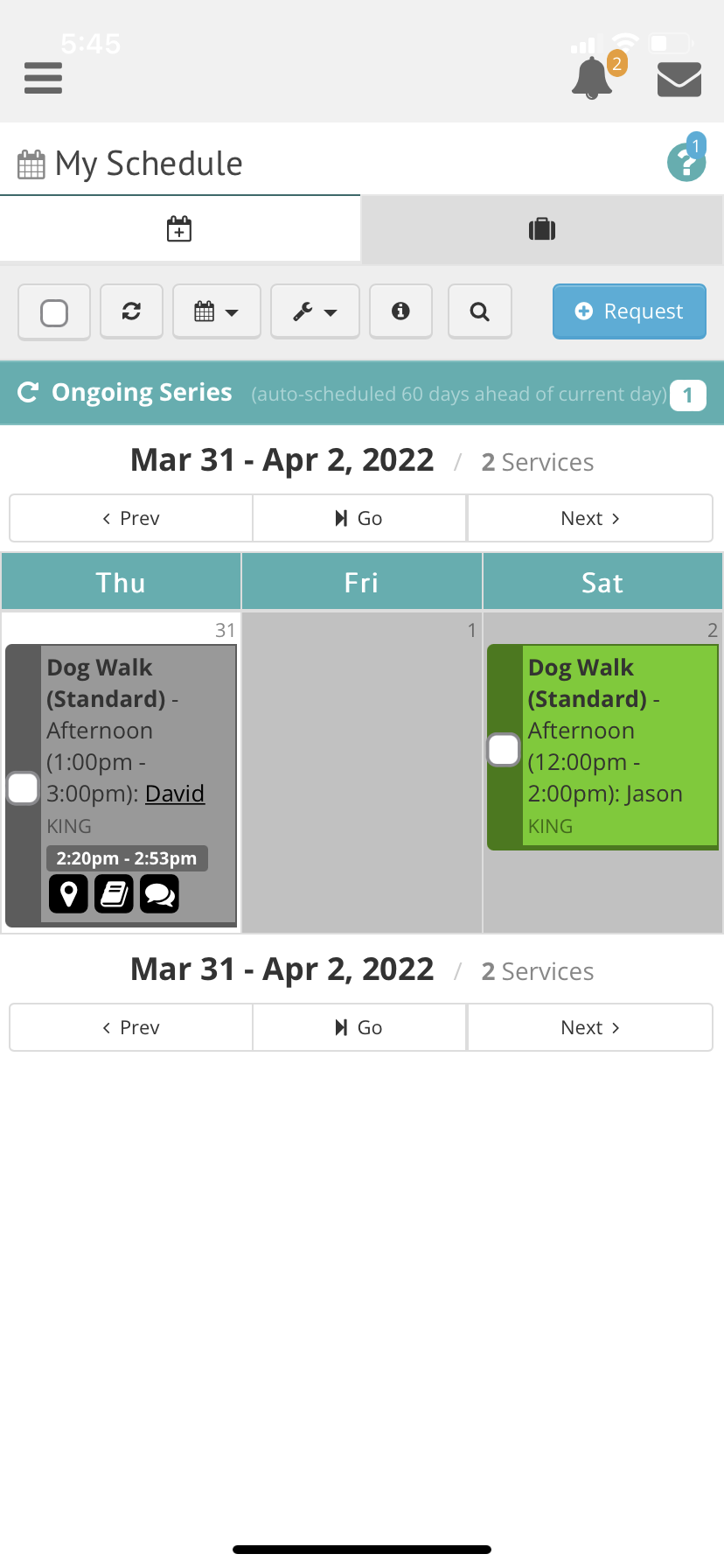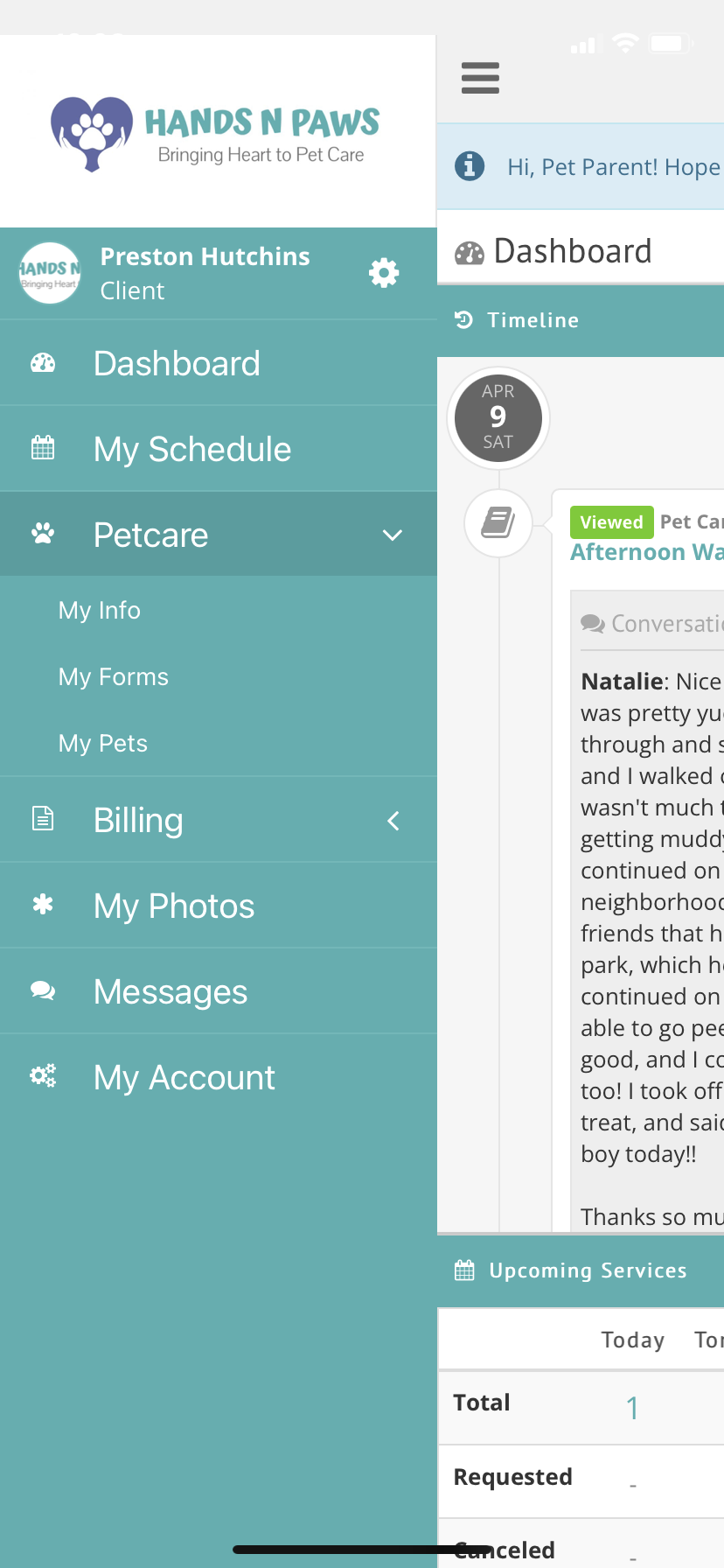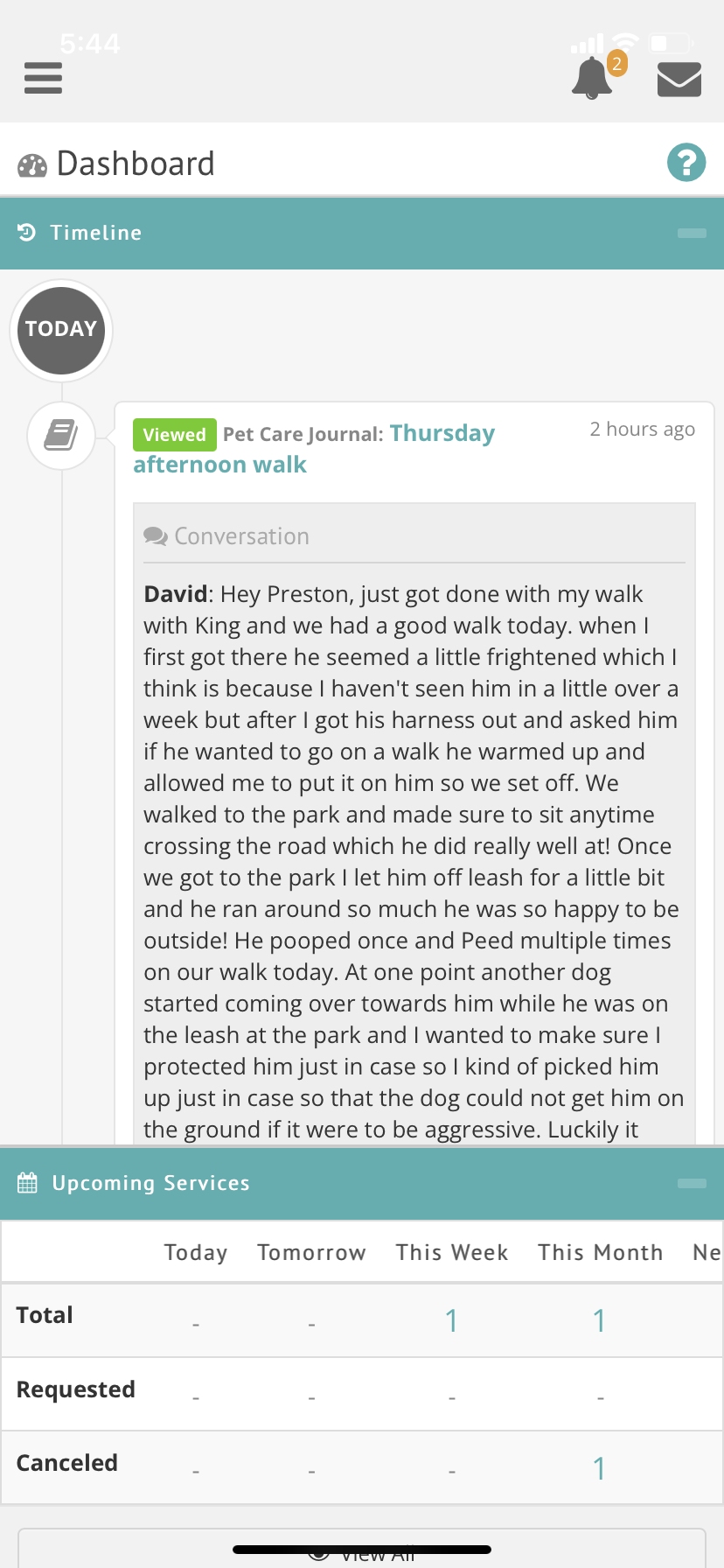 Custom Profile Creation
Does your dog have any quirks?
We adhere to all information you give us!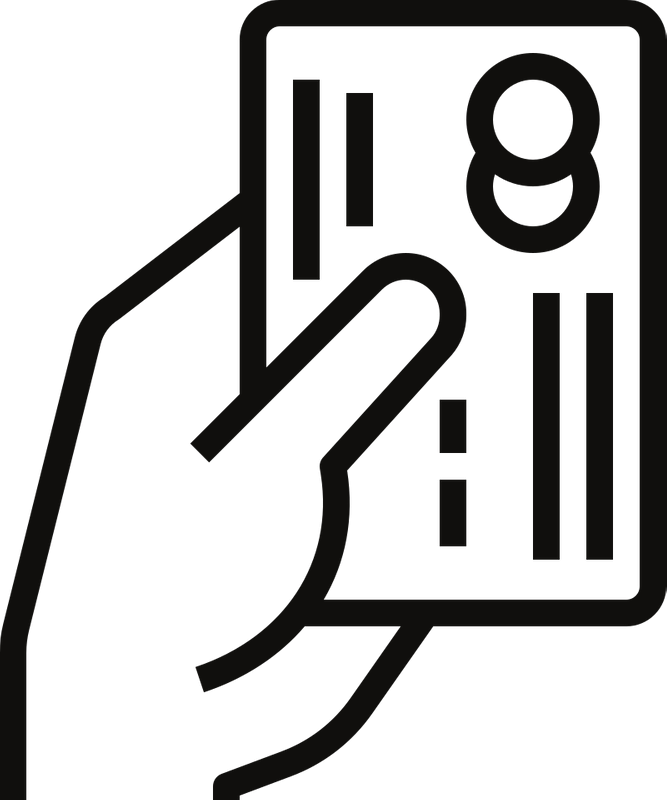 Secure Payments
Our database is encrypted for full security. We accept all major cards!

Click here!
Pet sitting in Columbus Ohio