We make sure your cat is content and
cared for while you're away!
Even if your cat is self-sufficient, at the very least, they need a human to make sure everything's running smoothly for them.
Plus, you don't wanna have to worry when you're away from them.
For cat parents who just want a litter box and food/water refresh for their fur kid, as well as a check in just to see that the cat is still kickin' it while mom/dad are away.



2 additional customized duties
Got a social butterfly on your hands? Or, think you'll just get peace of mind knowing your kitty is getting as much human time as possible while you're gone? This service is for you!

Unlimited customized duties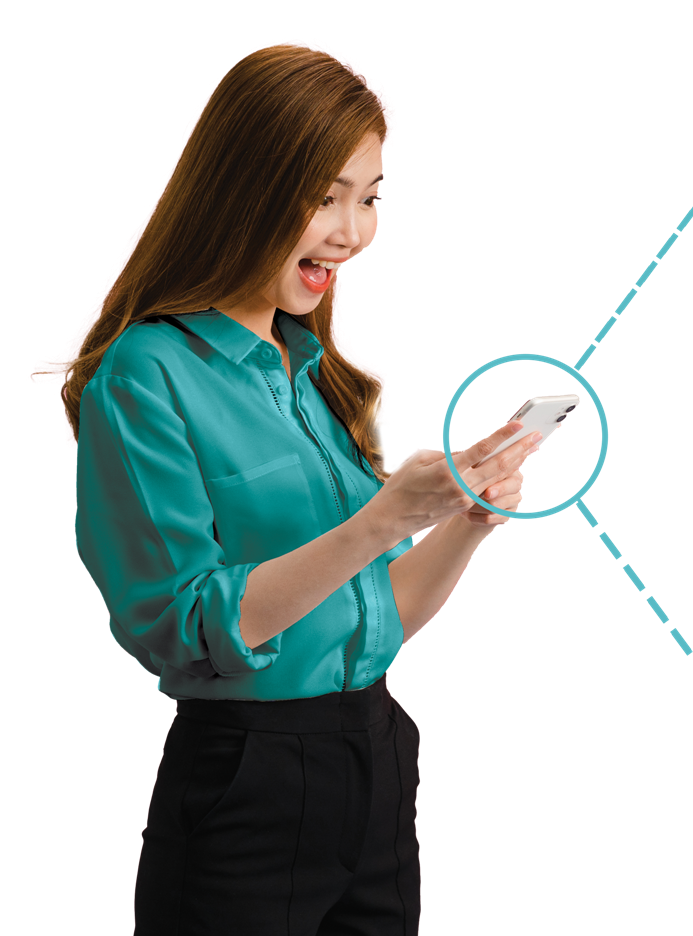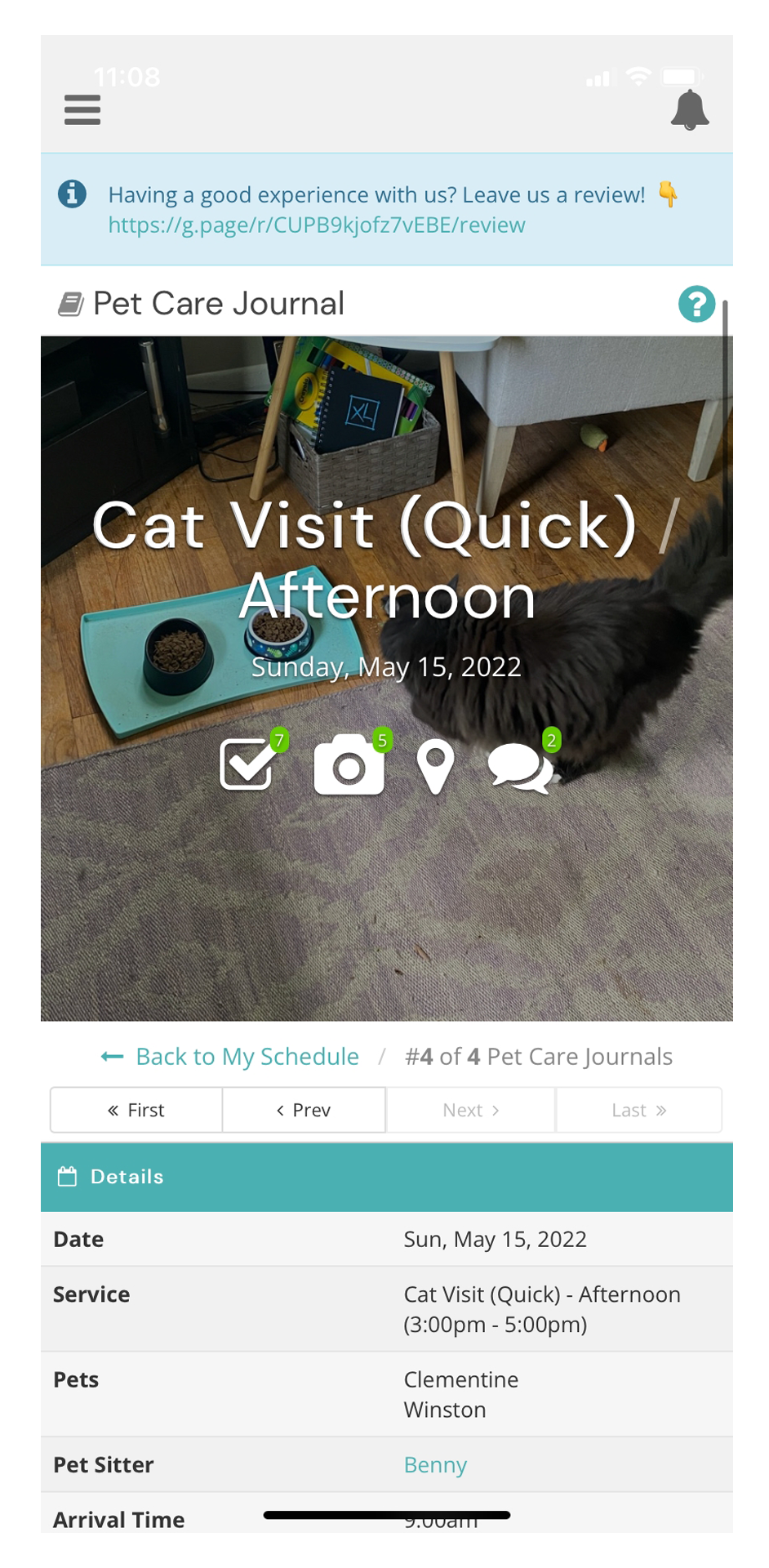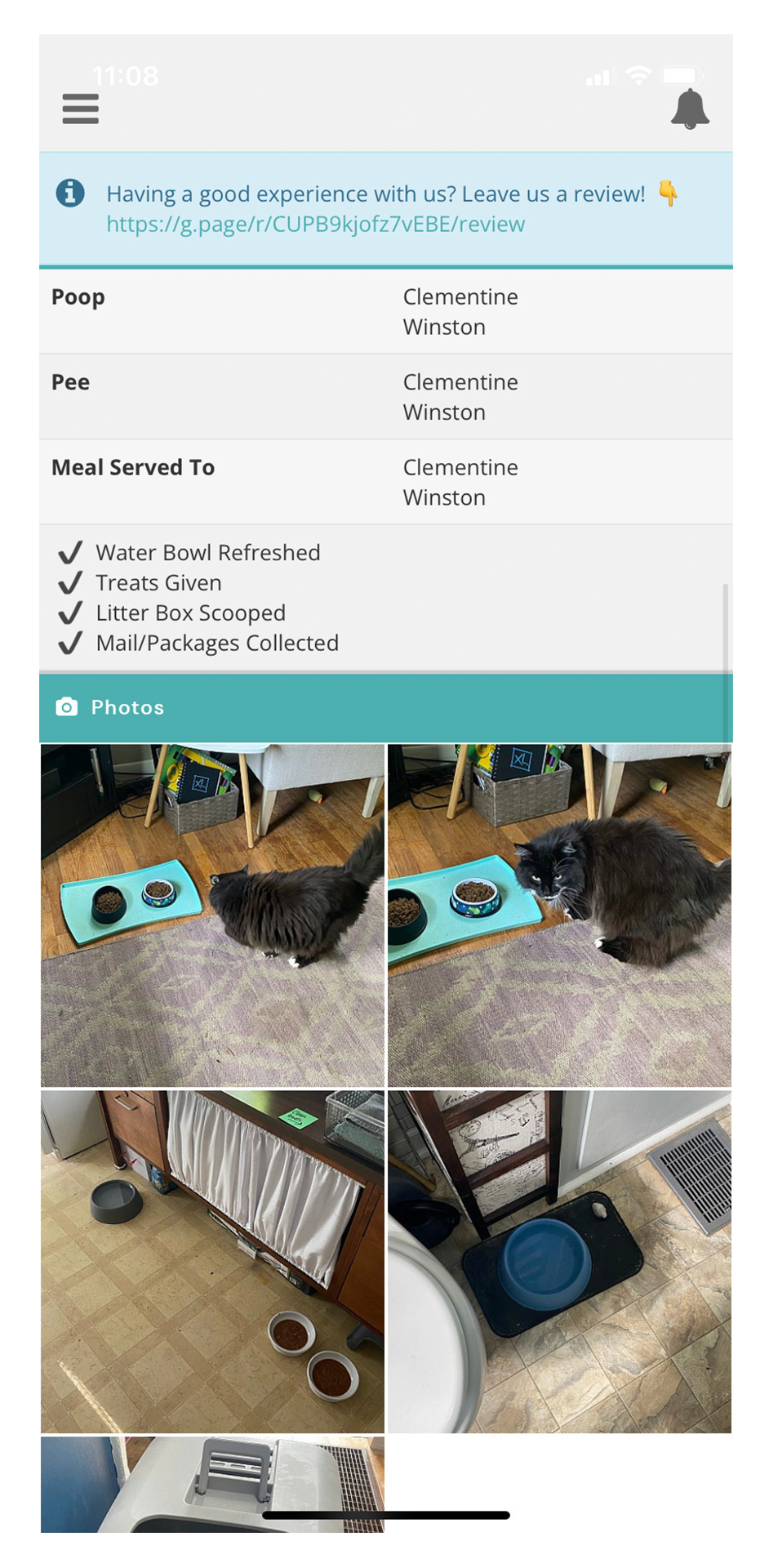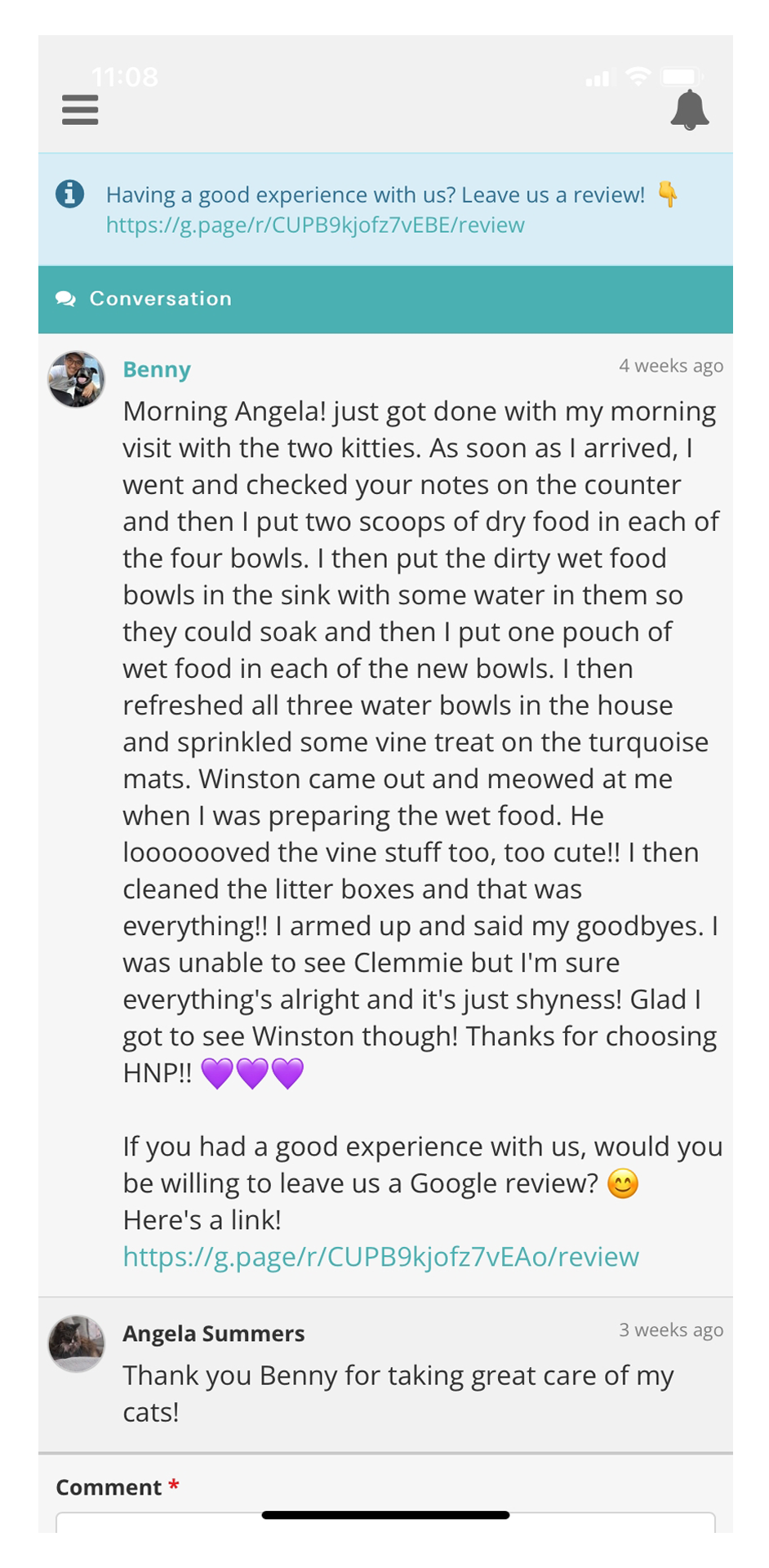 After each service, we'll send over a report letting you know how your kitty is doing. That way, you can really have peace of mind while you're away - knowing they're in great hands!
Hear what our pet parents have to say.
I've had two visits with Hands & Paws and they have been great. Everything for my pets was done properly and they even brought in my packages. Now that I understand the app it's even easier. So glad I found them!

Cat Sitting in Columbus OH
We found Hands N Paws online and were looking for a service to check in on our 2 cats while we were away on vacation. The team is so thorough and detailed in everything they do! They are extremely affordable, dependable, and locally owned so please support them! We plan on using them again next time we are out of town!

Cat Sitting in Columbus OH
Hands N Paws took great care of my shy cats while I was away, even managing to give medication and some snuggles to one. The notes and pictures were thorough and I loved seeing those during my trip.

Cat Sitting in Columbus OH
Total Cat Visits Completed
Litter Boxes Scooped Clean
Cat Parents Given Peace of Mind!
Our App, Designed for
Your Convenience
At the touch of your fingertips through our premium mobile app, you can schedule services, pay your invoices, add/store your personal and pet information, and more!

Detailed Visit Reports
After each visit, we'll send you a report that includes a GPS map, pictures, and more!

Easy Scheduling
Submit a walk request on your schedule and we'll be at your doorstep, ready to walk your pup!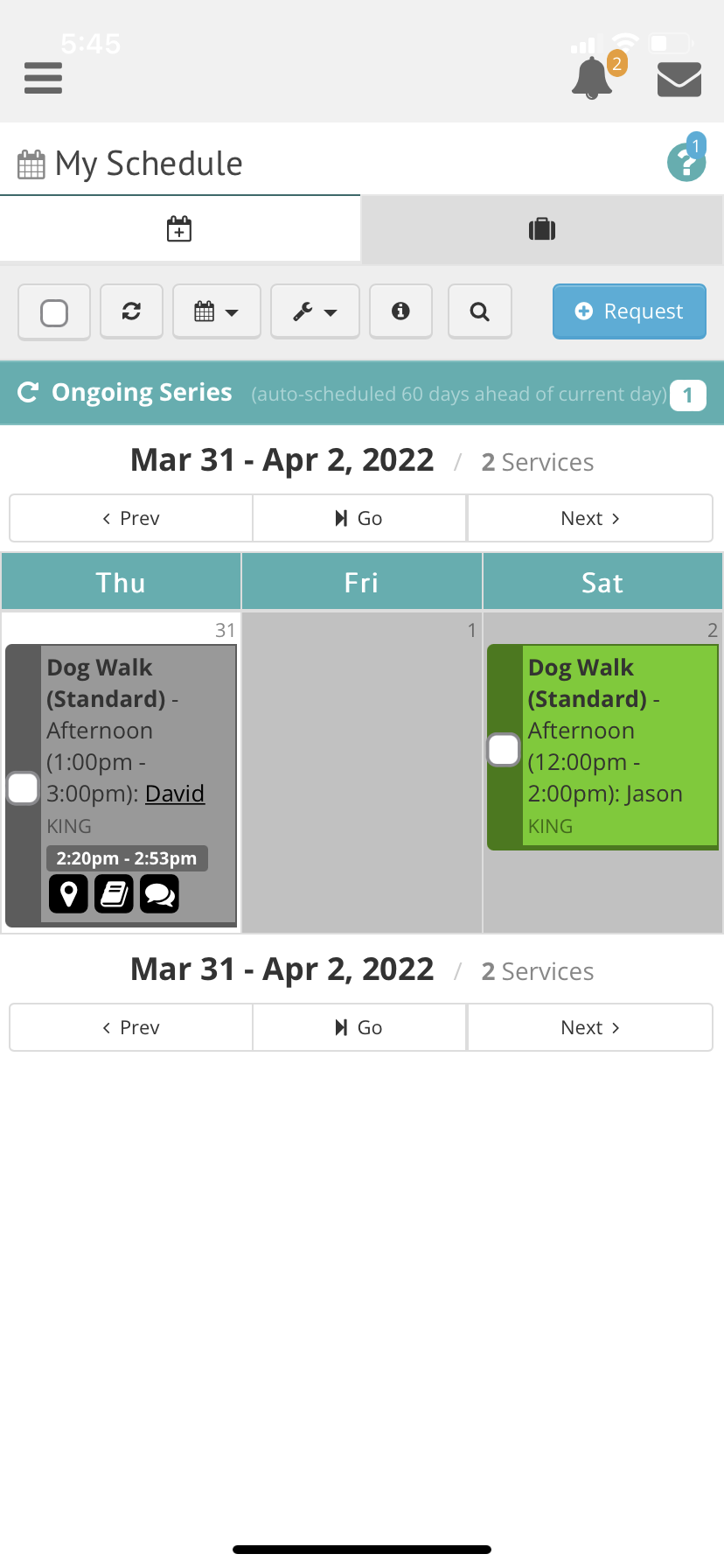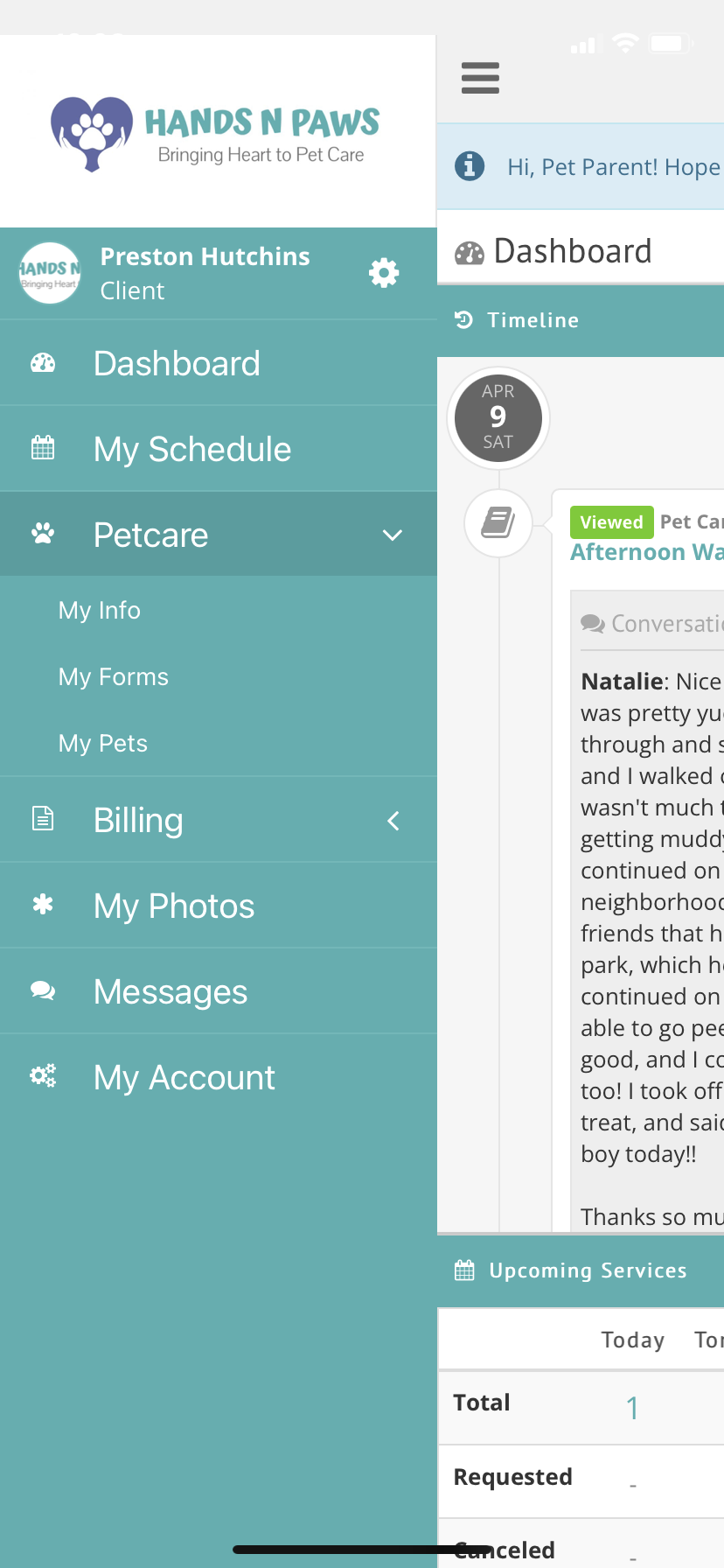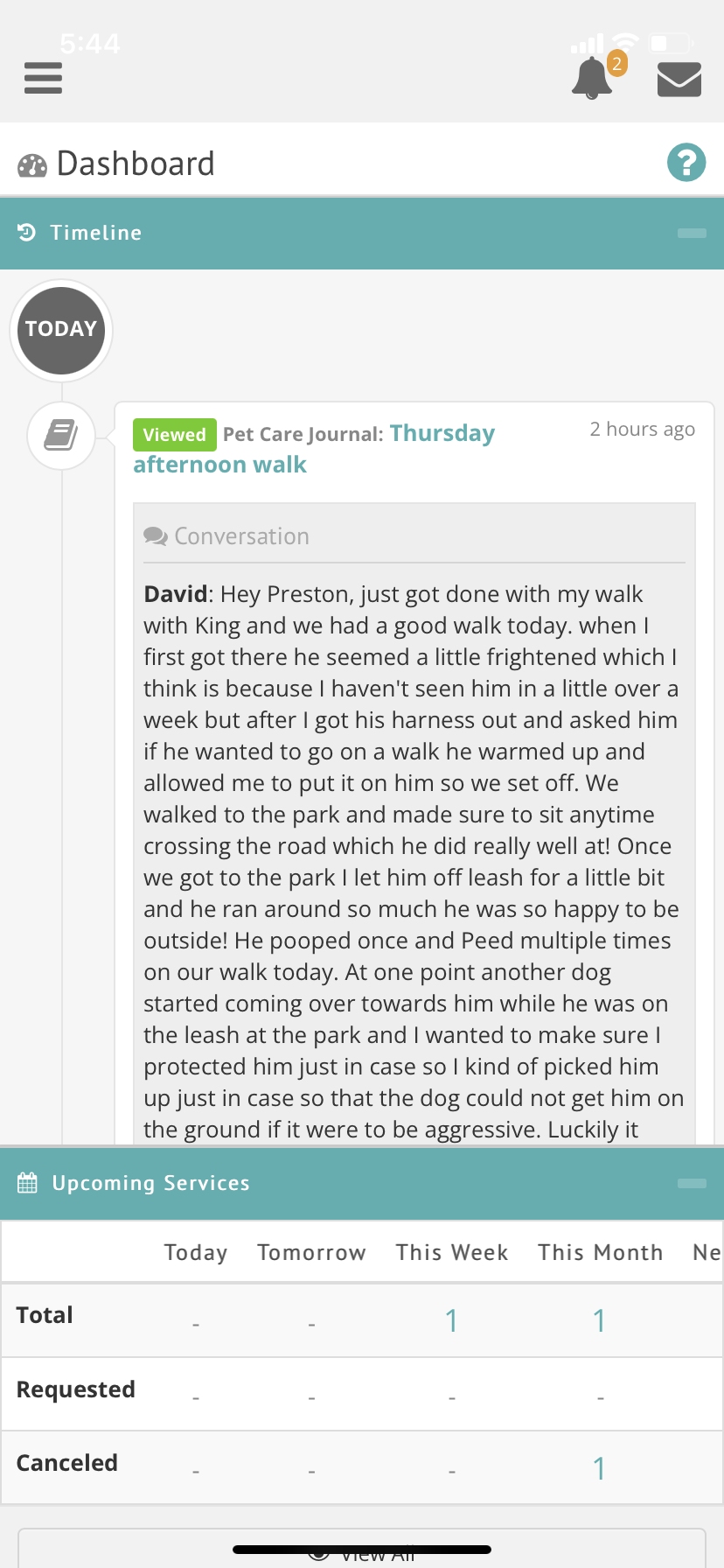 Custom Profile Creation
Does your dog have any quirks?
We adhere to all information you give us!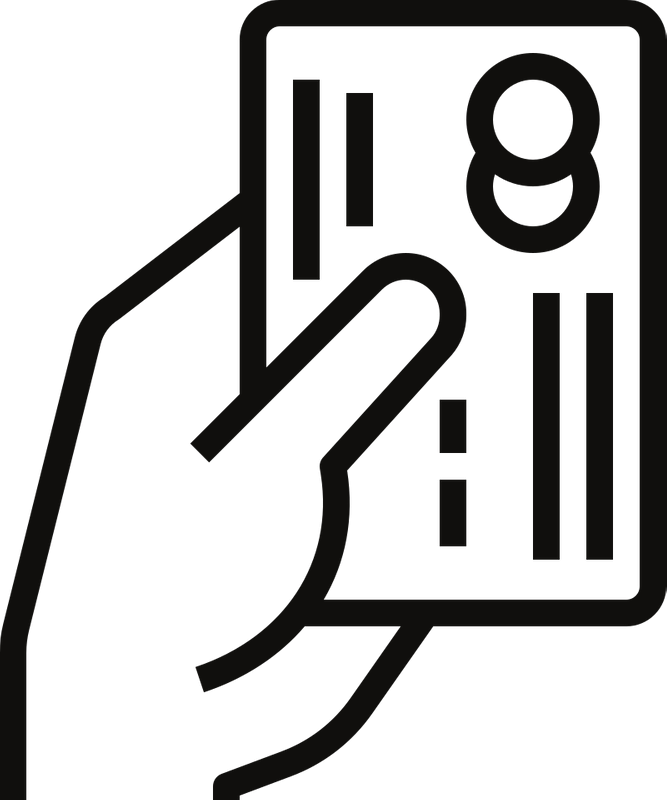 Secure Payments
Our database is encrypted for full security. We accept all major cards!

Click Me!
Cat Sitting in Columbus Ohio